Artist Maxfield Bala commissioned to paint a mural in Fisherman's Wharf at Umbrella Alley and the the headquarters of the Electric Tour Company and Lucky Tuk Tuk.
GREETINGS FROM SAN FRANCOSCO POSTCARD MURAL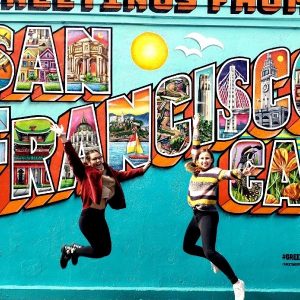 The "Greetings from San Francisco" postcard mural was created in July 2019 as part of the Umbrella Alley SF project.  We invite you to visit the mural located in Fisherman's Wharf – a perfect backdrop for your San Francisco vacation photo. Each letter in the Greetings from San Francisco postcard mural spells out history, architecture and tales of San Francisco.
The Immigrant Story Behind the Classic "Greetings From" Postcards  Long before Instagram, Americans showed off their travels using Curt Teich's cheery linen postcards.
Linen Greeting From postcards, named for their embossed linen-like texture, were tremendously popular in the United States during the 1930s, 1940s, and 1950s. There is no exact count, but deltiologists—people who study postcards—estimate that publishers developed over 150,000 different images and printed millions of copies. Cards typically depicted American scenes, venues, and businesses. They sold for a penny or were given away by local entrepreneurs or at tourist destinations.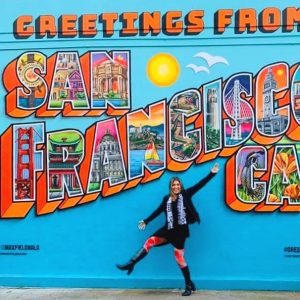 Article: @SmithsonianMag Read more
ABOUT MAXFIELD BALA: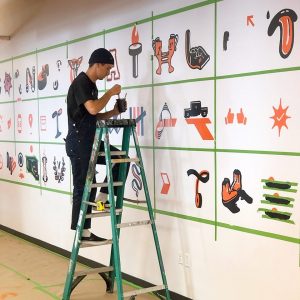 Maxfield Bala Creative is a multi faceted mural company proudly based out of the San Francisco, Bay Area. As a creative force we have effectively translated our clients visions to render impressive murals towards public beautification projects, commercial campaigns and advertising. Founded in 2015 our unique and quality creative work has resulted in projects with some of the world's largest brands and home grown start ups. We believe that a quality creative product derives from genuine artistic talent, creative story telling, and a strong work ethic. Our services offer businesses the unique ability to deliver a genuine experience their customers and clients desire. We thrive on making creative visions a reality
Maxfield Bala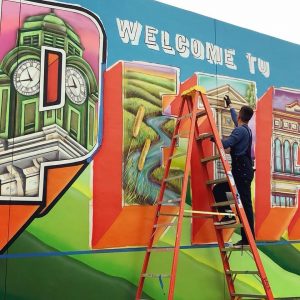 Born in 1993, Maxfield Bala is a multi disciplined artist based out of the San Francisco, Bay Area. Bala's imaginative work stems from a childhood surrounded by artistic development and product design through his parents eclectic design careers. Over the years Maxfield Bala's artistic disciplines vastly expanded to include illustration, graphic design, sculpture and large scale mural painting using multimedia applications. Each discipline building upon one another to help create a variety of artistic styles unique to the artist. Expanding on his abilities, Maxfield launched San Francisco art and design company Bala Creative in 2015 to serve a larger audience and international client base
​Maxfield is the owner and creative director of Bala Creative. Every project throughout the site is headed, painted and designed in large part by Maxfield Bala with help from our select team of talented assistants and team members.
RECENT BALA MURAL PROJECTS:
Mural Location: Petaluma, Ca (San Francisco, Bay Area)

OTHER COOL MURAL PROJECTS: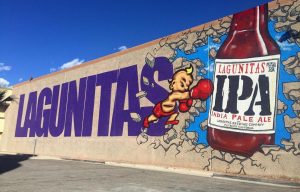 About the Alley:
@umbrellaalleysf Umbrella Alley murals are selected to reflect San Francisco, Fisherman's Wharf, California and celebrate the hard hit travel and hospitality industry. The family friendly murals are painted in bright colors to encourage joy, fun and laughter. The Alley is a free attraction and supported by generous donations to keep local artists working.
Donate:
If you want to donate go to: alley-artists on @venmo
Location:
757 Beach St San Francisco Ca 94108. In the West end of Fisherman's Wharf @fishermanswharf near Ghirardelli Square, Aquatic Park and the Buena Vista Cafe.
.
Hours:
Generally open Saturday and Sunday from 11am to sunset. Other open days announced on our Instagram story. This is a gated location and not open if volunteer staff not on site.
Please visit and tag your photos #umbrellalleysf