Visit Umbrella Alley in Fisherman's Wharf.

Interactive Murals

Visitor Information & Maps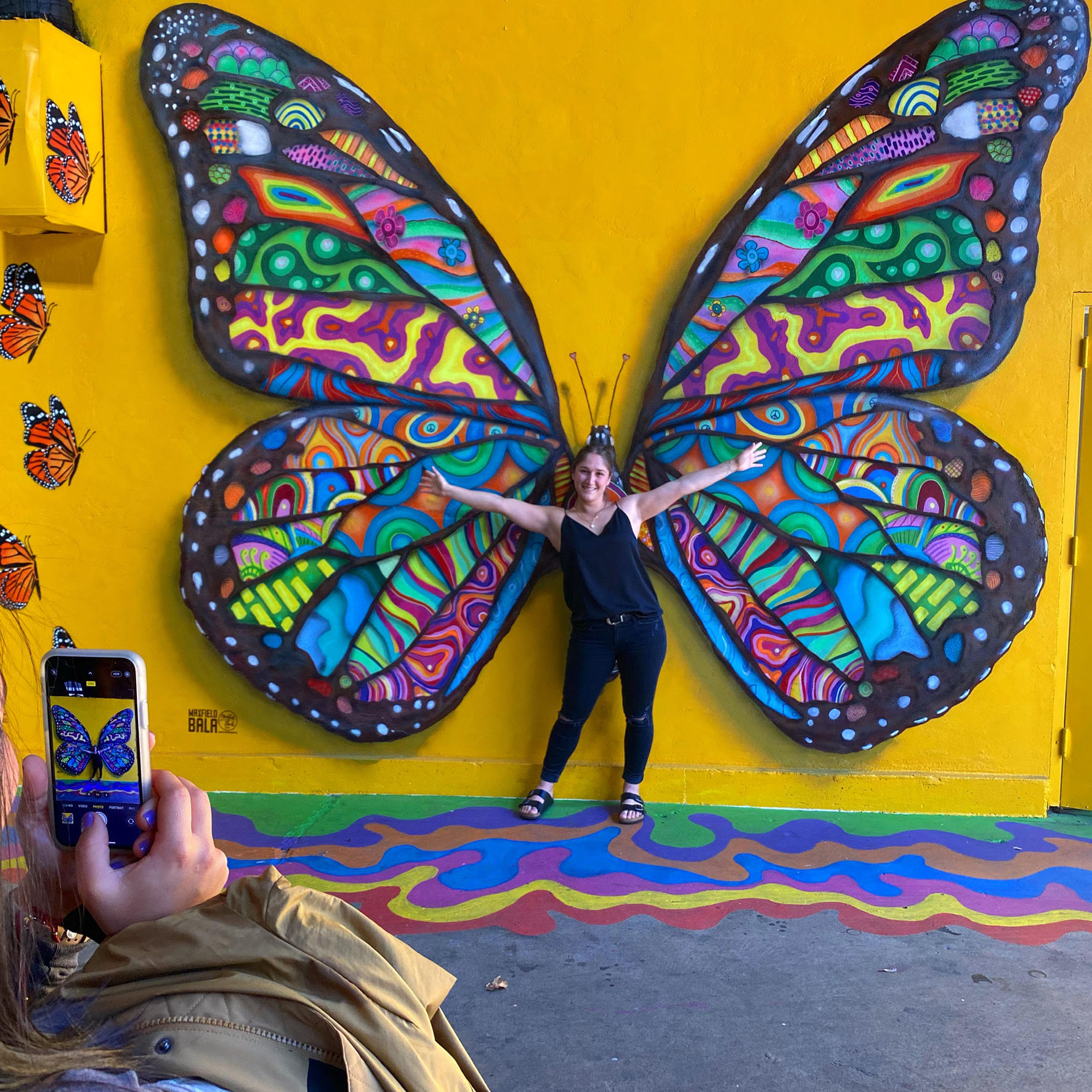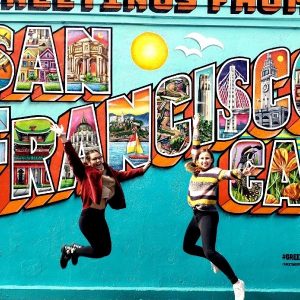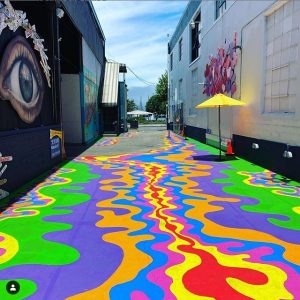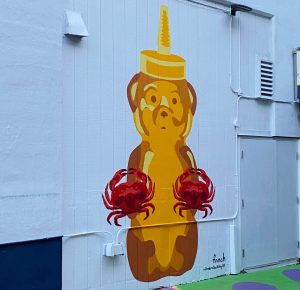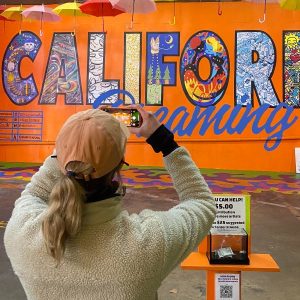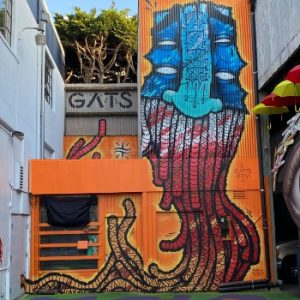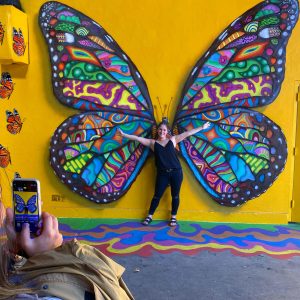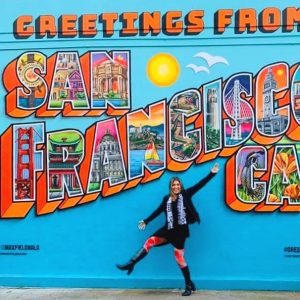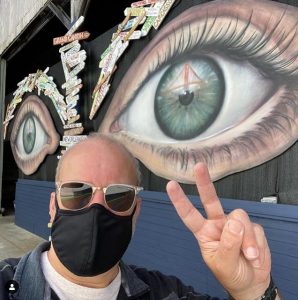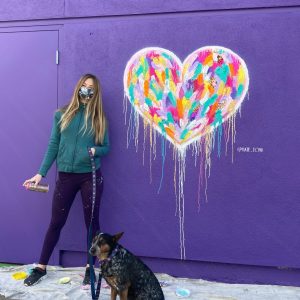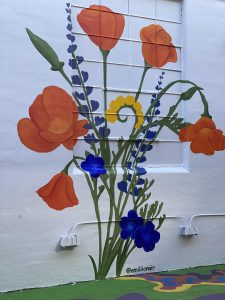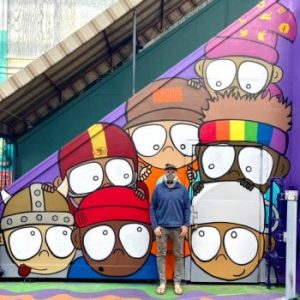 Greetings from our Favorite City San Francisco!
Step into Umbrella Alley and immerse yourself in a world of color and creativity! This vibrant interactive mural and street art destination, located in the heart of Fisherman's Wharf in San Francisco, is a must-visit for anyone who loves art and imagination.
The walls of Umbrella Alley are covered in murals and installations created by local artists, showcasing the diverse talent of the San Francisco arts community. And the overhead is adorned with a brilliant display of colorful umbrellas and balloons suspended in the air, creating a playful and dream-like atmosphere.
Explore some of the standout features of Umbrella Alley, including the Greetings from San Francisco postcard mural, the California Dreaming mural, and the Summer of Love Monarch butterfly mural. Each of these unique and imaginative installations will leave a lasting impression on visitors of all ages.
Whether you're a local resident or visiting San Francisco for the first time, Umbrella Alley promises to delight and inspire visitors of all ages. Don't miss this opportunity to experience the magic of this vibrant and colorful street art destination.
Recommend donation to support our mural artists is $5.00 per adult and $3.00 per child ages 12-17. Under 12 is FREE! 
 Venmo donations to: alley-artists 
12 murals are complete and more murals are getting started. The alley is always a colorful and fun work in progress.
The Umbrella and Balloon ceiling is now partially installed.
Check out our New Umbrella  Alley Swag store – T Shirts, hoodies, hats and sticker packs by our mural artists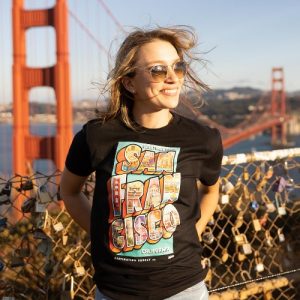 Ten murals are done and new murals by talented San Francisco artists are being worked on now.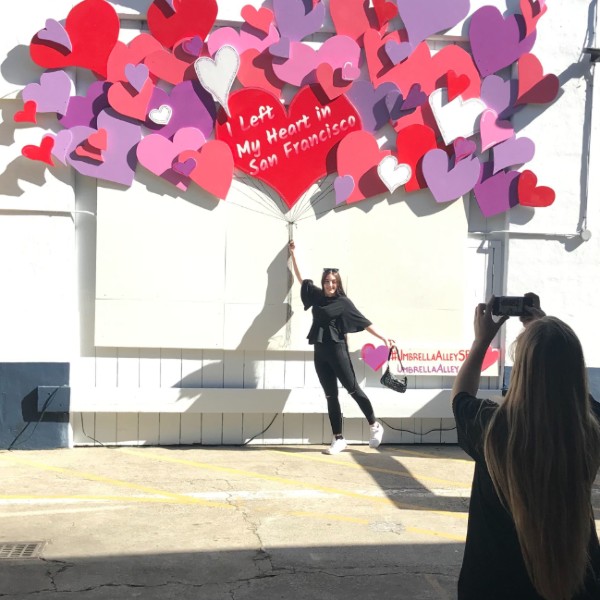 I Left My Heart in San Francisco heart balloon Mural by artist Brian Huber Instagram #brianhuberart
Follow Us On Instagram #umbrellaalleysf
Located in Fisherman's Wharf San Francisco's #1 Visitor destination
Fisherman's Wharf @ 757 Beach St San Francisco Ca 94109 near Hyde Street
The Buena Vista Cafe and Ghirardelli Square are our neighbors. The Hyde Street Cable Car turnaround is across the street.
The entrance to the Alley has  Wells Fargo Bank ATM. 
No parking available at the location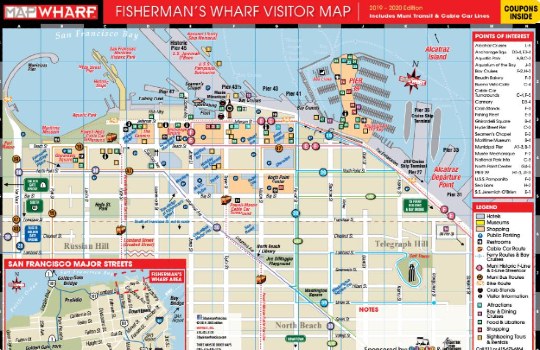 This is an attraction that is operated by volunteers, and artists and supported by your generous donations. Venmo: alley-artists 
Winter 2023– 11am to Sunset most days. 
Spring / Summer 2023 – 10am to 6pm daily. Occasionally open earlier and until sunset.
The facility is gated and closed after hours.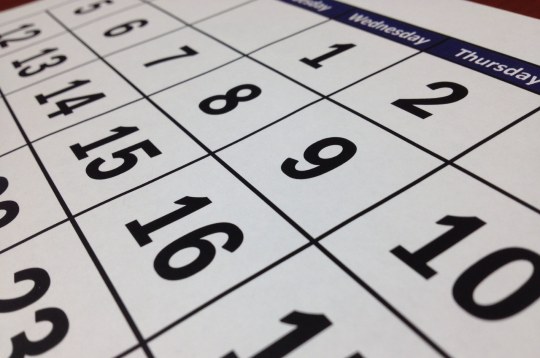 The Cable Cars and many MUNI Bus lines plus the The F Line are now running with modified schedules. 
The Powell / Hyde Cable Car ends across the street from our 757 Beach Street facility.
Helpful Hint: Lines to board the Cable Car from downtown San Francisco can be as much as a 2 hour wait during the Summer. Cash Fare: $8.00 one way.
BART to city then to Wharf: Take BART to the Embarcadero Station. Go upstairs and cross the street to the Ferry Building. In front of the Ferry Building, take the MUNI F / E Line Historic Street Cars to the last stop in Fisherman's Wharf.
Our Wharf location at 757 Beach Street is 4 blocks West from last F / E Line stop. 
Helpful Hint: The F Line experiences rider delays during the summer months due to full street cars so plan extra time.
Sfmta – MUNI: www.sfmta.com | (415) 673-6864.
Fisherman's Wharf is easily accessible from all points in San Francisco via public transportation.
For specific route information, please contact the SFMTA -MUNI operates the Cable Cars, F Line and Bus System.
For all transit questions, including traffic information, public transportation schedules, directions, and routes, call Bay Area Travel Guide at 511 or visit www.511.org.
BART: www.bart.gov (415) 989-2278
Located in the Western end of the Wharf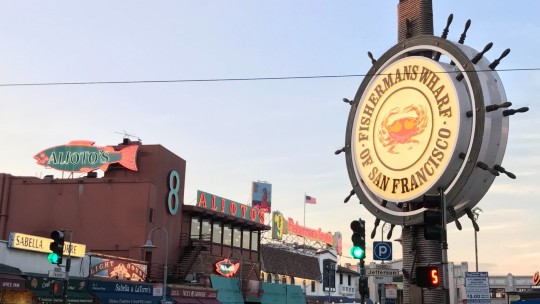 We do not have parking facilities at our  location. Street parking is limited and meters last a maximum of 2 hours. We do not reimburse parking costs.
Paid Wharf area Garage Parking is available at:
Anchorage Shopping Center Garage: 500 Beach St San Francisco, CA 94133  Two blocks from our 757 Beach Street location.
Ghirardelli Square Garage: 900 Northpoint Street San Francisco CA 94109. Garage entrance is on Larkin Street between Beach Street and North Point Street. 1 1/2 blocks West of our location.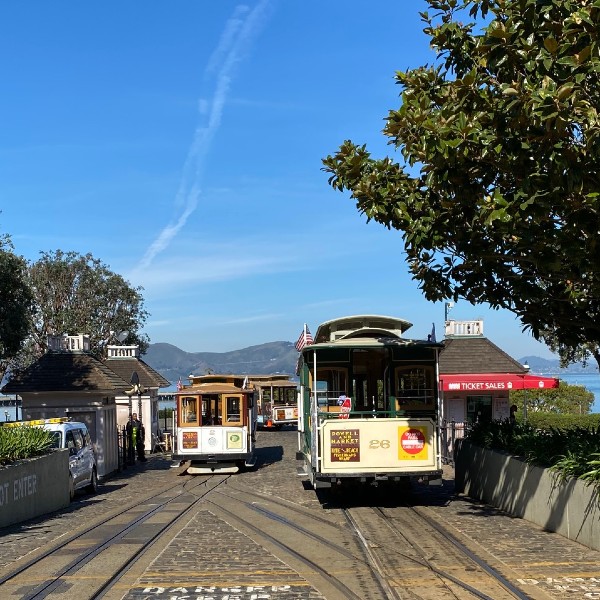 Instagram #umbrellaalleysf and #greetingsfromsanfran
Maxfield Bala's mission working in Umbrella Alley in San Francisco was to paint a large scale Greetings From San Francisco Mural in the style of "Greeting From" poscards from the 40's and 50's.
The mural features the cities most notable iconography including the Golden Gate Bridge, City Hall, Coit Tower, Bay Bridge, Alcatraz, Ferry Building, Cable Car, Painted Ladies, Lombard Street,  and The Palace of Fine Arts among many others.  The mural measures 13′ tall by 18′ wide.
Maxfield Bala
Muralist and Designer
Tours departing from Umbrella Alley.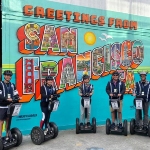 Choose from Daytime or early Evening Segway Tour Routes Fully Guided daily departures 2.5 hours. Also Private group tours too!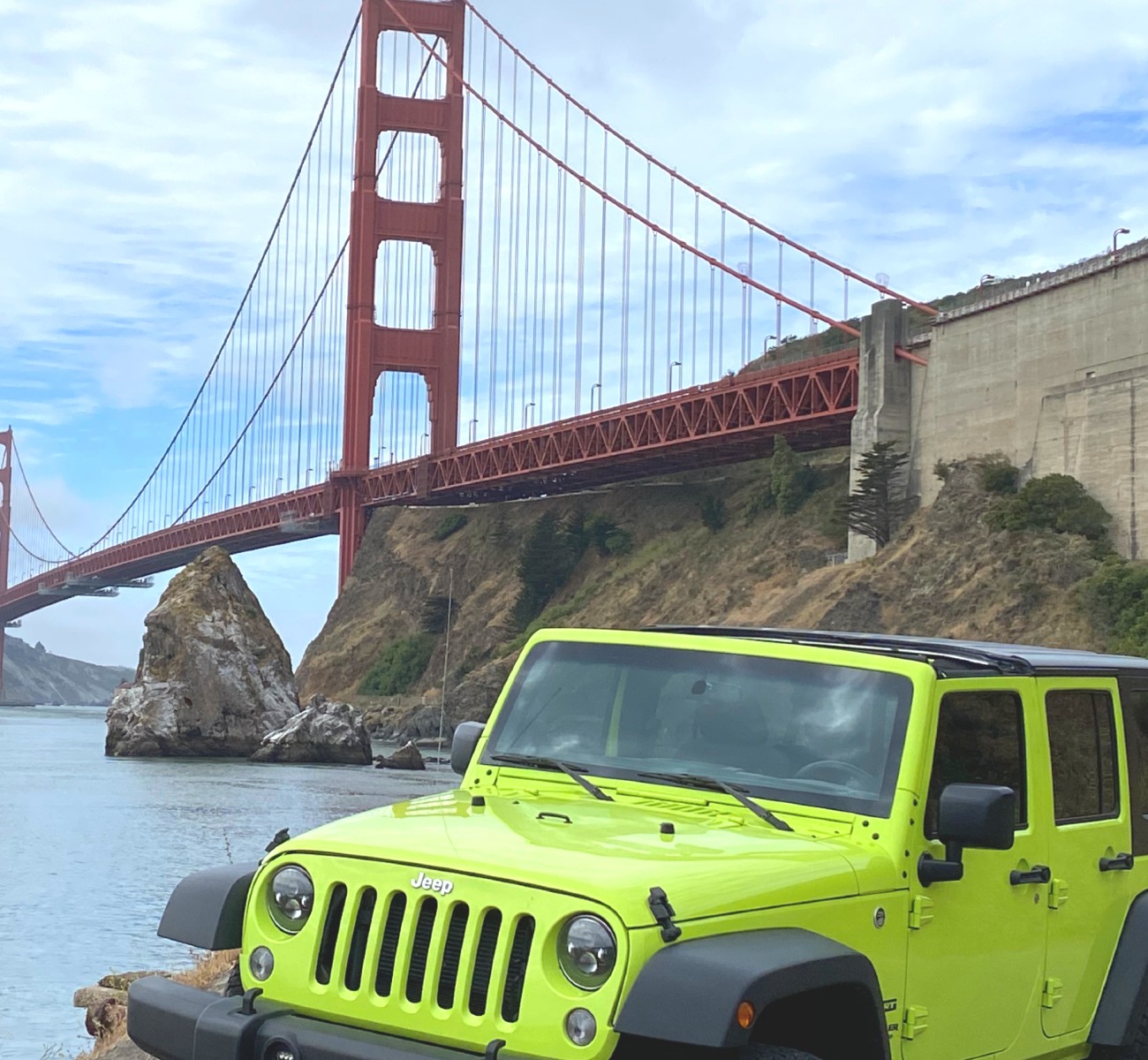 Explore San Francisco in a open top Jeep.
Private City Tours, Muir Giant Redwods and Night Tours.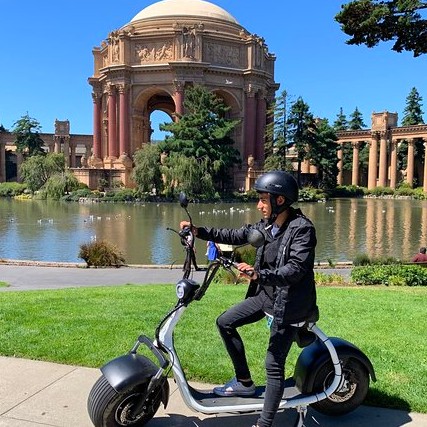 Electric Scooter rentals with a GoRide fully narrated GPS guide and narrated tour to the Golden Gate Bridge and back.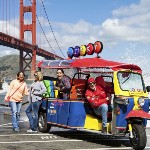 Explore San Francisco in a three-wheel eco-friendly electric Tuk Tuk.
Private Group City and Evening Tours with your own driver/guide.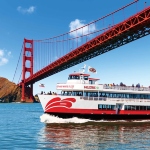 Tickets for Tours & Attractions
Bay Cruises, Alcatraz Packages, Hop On Hop Off Bus tours, Wine Country Tours, Muir Woods, Yosemite and more.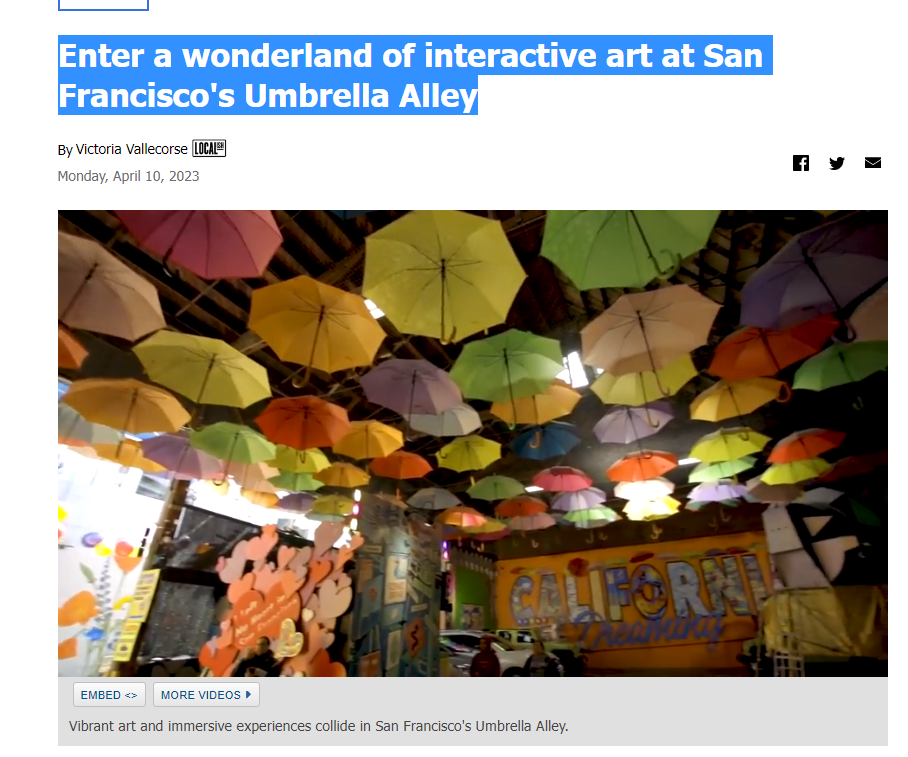 Localish on Channel 7 San Francisco feature story - Vibrant art and immersive experiences collide in San Francisco's Umbrella Alley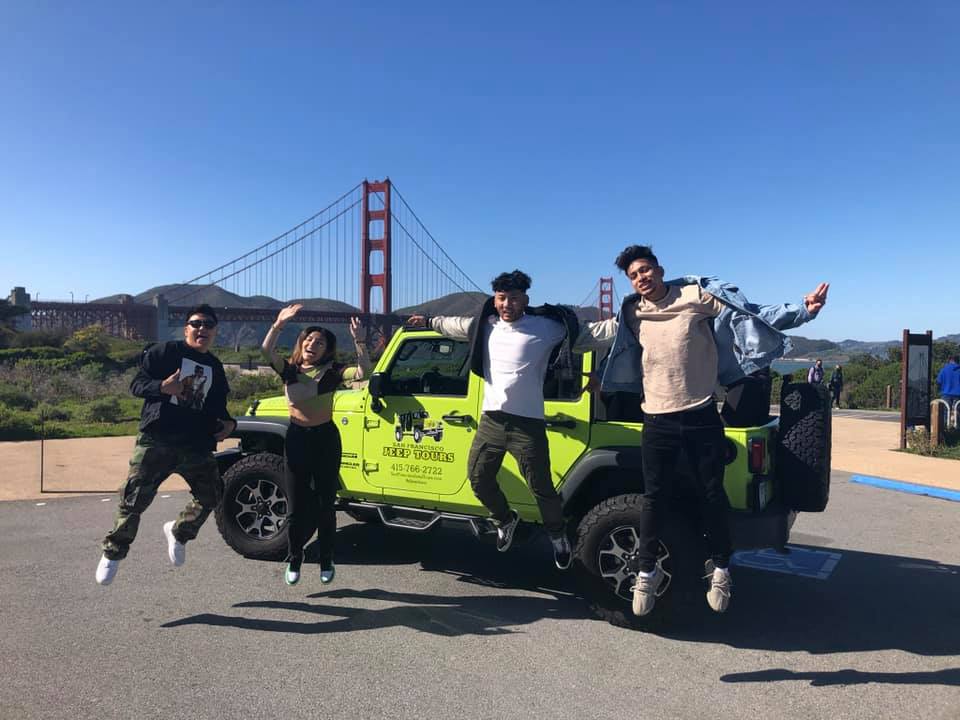 Explore San Francisco in style with Umbrella Alley's tour companies. Segway, Jeep, Electric scooters and Lucky Tuk Tuk tours are available. Private, eco-friendly, and guided. Discover the city's landmarks and hidden gems.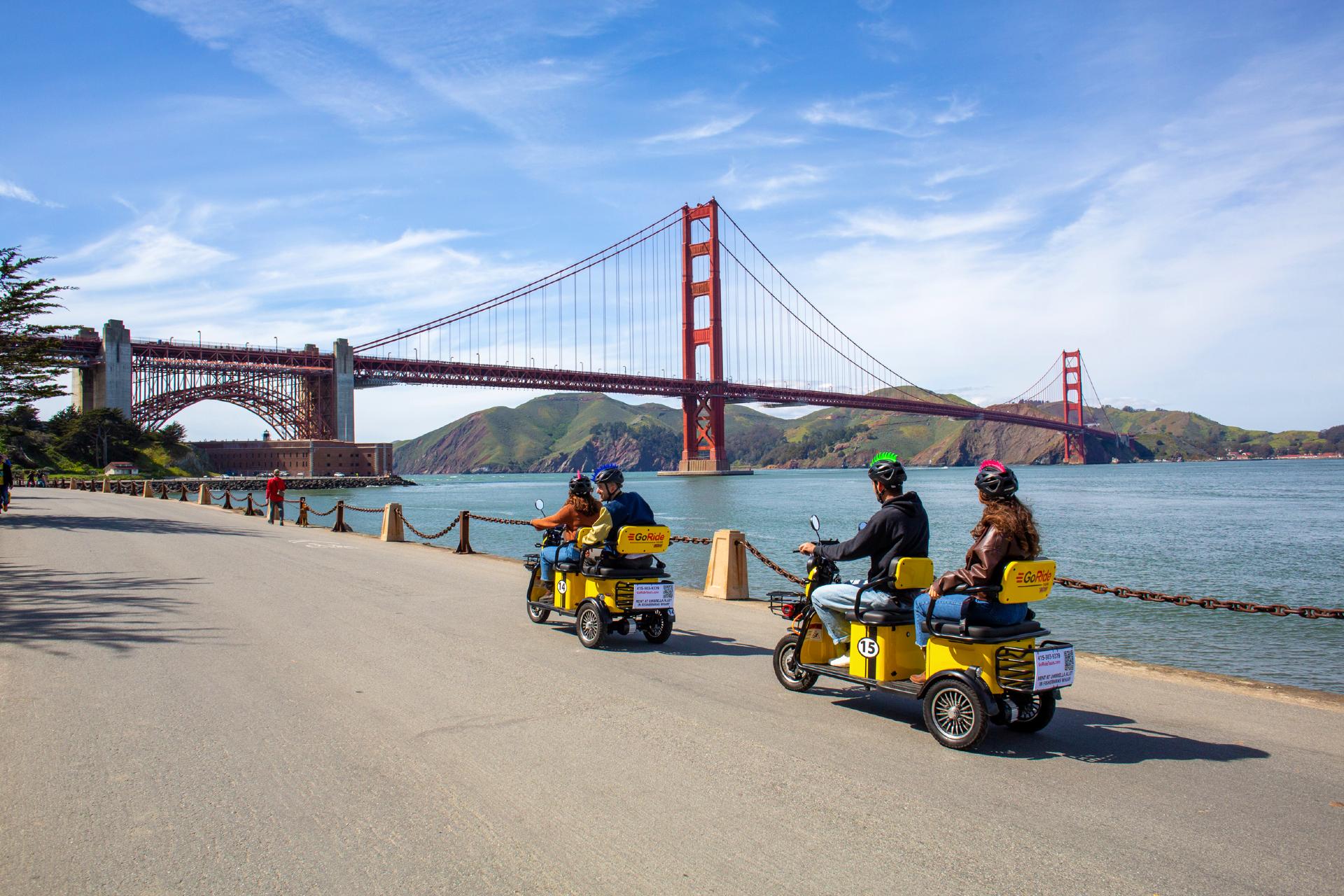 GoRide Electric Scooters – GPS guided and storytelling  Scooter Rentals GoRide Scooters – A Fun and Flexible Way to Explore San Francisco If you're looking for a unique way to see the city, a…
Here for you
Please check our Instagram story for current days and hours
About us
Bringing a bit of joy, fun and lots of smiles to the city by the bay visitors.
Where to find us
757 Beach Street San Francisco CA 94108 USA