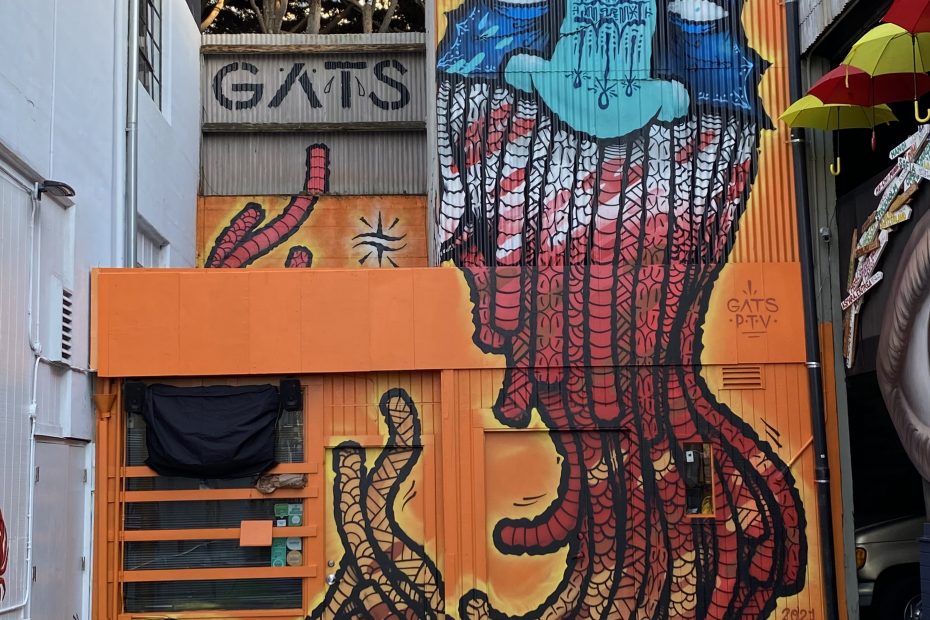 new towering GATS mural unveiled at Umbrella Alley in San Francisco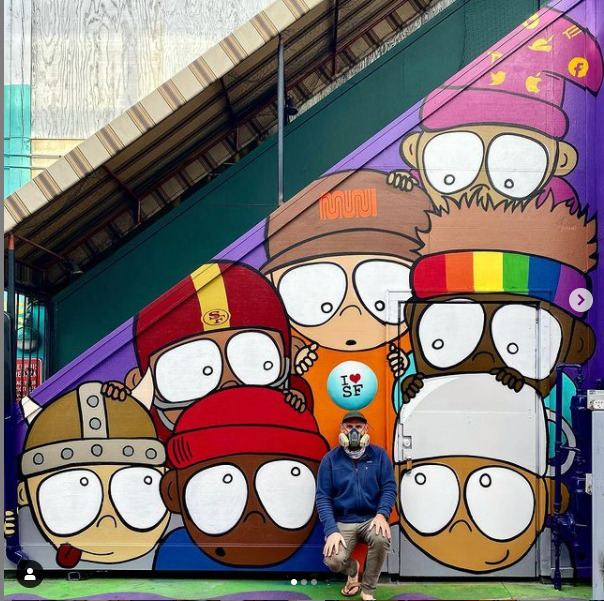 San Francisco muralist Yon AKA yonmeister has completed a new mural at Umbrella Alley in Fisherman's Wharf. The SF Homie Party mural includes San Francisco themed characters… plus Fred the Viking.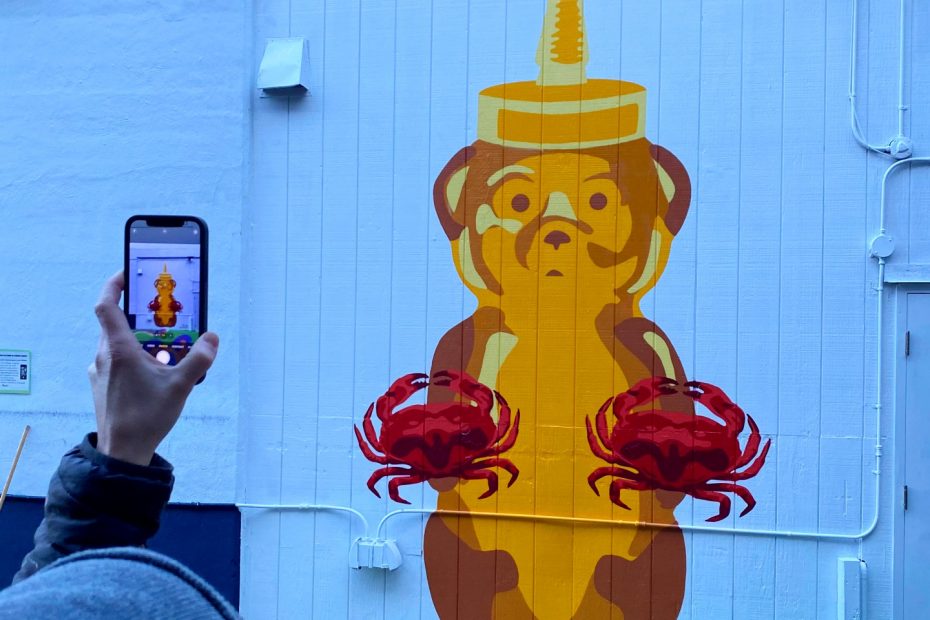 San Francisco muralist fnnch just completed a new project in the heart of Fisherman's Wharf. Umbrella Alley SF is thrilled to have a @fnnch honey bear piece as part of the mural collection. The design fnnch painted reflects the hard working fishing industry that is still the heart of Fisherman's Wharf.